Cars
Getting you on the road faster, minus the hassles and the headaches
Equipment finance
Contact a Business Finance Expert Today
×
Whether you need finance for new computers, heavy machinery or specialised equipment, we've got the know-how and lending network to help you grown your business.
We've got years of equipment finance experience under our belt, so when it comes to getting you the right package, we've definitely got your back.
Simply let us know what you need and we'll provide you with a range of lenders and finance solutions to choose from, along with flexible options tailored to suit your business structure and budget.
Our team can help arrange finance for all your business needs, including:
Earthmoving equipment
Farm equipment
Medical equipment
Office equipment
Computers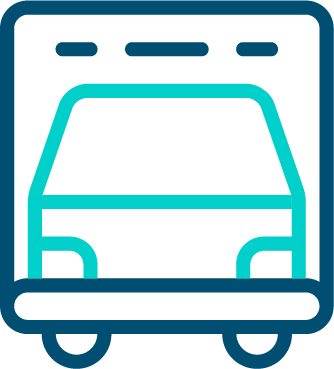 Trucks and trailers
Contact a Business Finance Expert Today
×
Need some big wheels to keep your business running? We can help you secure competitive finance for the trucks and trailers that keep you on the move.
Need a truck, trailer or tanker?
We can help you find a flexible finance solution for the heaviest of heavy equipment. Simply let us know what you're after and the type of work you need it for and we'll tailor a finance solution that suits.
From Commercial Hire Purchase, to Chattel Mortgage or an Asset Lease, we've got options for every kind of business and budget. Give us a call to get started.
Cash Flow Finance
Contact a Business Finance Expert Today
×
Want to help the environment, as well as your bottom line? We'll help to find a sustainable solution that won't cost the earth.
You want to run your business as efficiently as possible, and that includes the amount of energy you use.
At Platform Direct, we know that investing in clean, green technology is one of the best ways to help the environment while also helping your bottom line.
Our tailored, flexible energy finance solutions cover all of your green needs, including:
Solar storage and batteries
Solar hot water systems (including hybrid systems)
Energy efficient lighting
Power factor correction (PFC)
Voltage optimisation (VO)
Heating, ventilation and air conditioning systems (HVAC)
Refrigeration upgrades
Wind turbines
Smart metering
Geothermal equipment
With quick approvals and a range of lenders to choose from, we'll have your future focused finance sorted in no time. Contact us to learn more.
Corporate finance
Contact a Business Finance Expert Today
×
Keeping your business on track is hard work. Our corporate finance solutions can help with the heavy financial lifting.
Property development debt funding
With access to a panel of potential lenders, we can help you secure your:
First mortgage
We work with a range of bank and non-bank funders to provide you with higher LVRs and flexible, more favourable conditions, repayment terms and covenants.
Second mortgage or mezzanine debt
We'll source from a panel of non-bank funders to find you the finance that fits your business structure, budget and financial needs.
Construction finance
With access to a panel of bank and non-bank funders, our experts in the field will provide you with the right kind of choice for your construction finance.
Equity
Our Corporate Finance team works with our panel of partners in the equity markets to find you the right kind of equity options.
Acquisition funding
Need to access acquisition funding or finance a significant acquisition without changing control of the business? We've got you sorted.
Growth capital funding
If you're looking for capital to expand or restructure your operations, enter new markets or finance a significant acquisition without changing control of the business, we can help.
Where possible, we'll secure your funding while limiting your security within company cashflows and internal structures.
Inventory finance
We can help you collateralise your existing inventory to secure a revolving line of credit that can be used to purchase additional inventory or ride out seasonal fluctuations.
Fitout finance
Contact a Business Finance Expert Today
×
Whether you're fitting out a new business or jazzing up an existing one, we can find you a flexible finance solution that will cover everything from painting to plumbing.
Fitting out your business premises isn't always straightforward. But our finance solutions are.
Thanks to an extensive network of lenders, we can find the package that ticks all of your boxes.
We have fitout finance solutions for every kind of business space, including:
Shop fronts and retail stores
Cafés
Office spaces
Warehouses
Factories
Medical centres
Restaurants
Function centres
Our specialised loans will cover all of your fitout needs, including:
Lighting, electrical work and fittings
Benches and finishes
Kitchen, cabinet and bathroom installations
Signage
IT infrastructure, including cabling
To talk about the kind of fitout you need to fund, give us a call today.
Estimate your repayments with Platform
2. Where can we send your estimate?
Your quote is
Based on interest rate % and comparison rate
Like to get the ball rolling or talk about different loan options?
One of our helpful consultants will contact you soon.
Alternatively, please call us on 1300 554 553 or apply for Pre-Approval.
Apply Now
Access to over 40
competitive lenders
Car & equipment
finance specialists
Same day finance
settlements
Trusted partner – our group
finances over 30,000 cars a year